Educational Resources: K - 5
In this section you will find all the materials you will need to implement the educational portion of the health. moves. minds.™ program. Clicking the green download button will allow you to download a .zip file for all the educational materials for a grade band. You can use the materials and lessons in their entirety or adapt them to fit the needs of your students. Be sure to come back periodically as we continue to build this library of resources for teachers!
Materials are only accessible for registered schools.
Materials for Grades K-5
Lessons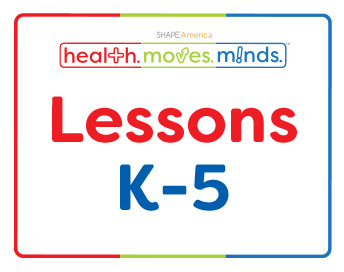 Four standards-based physical education lessons for grades K-2 and grade 3-5, a total of eight lessons. This includes:
Mini Posters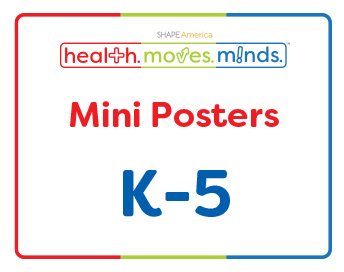 Each mini poster lists the skill cues or has the definition of a term taught within the Being Mindful, Being Kind physical education lessons. Print these posters out and hang them in your gym and share them with other teachers in your school. Skill posters include:
Better Breathing
Mindfulness
Mindful Minute
Muscle Relaxation
Respectful listening
Respect (k-2, 3-5)
Teamwork
Lesson Materials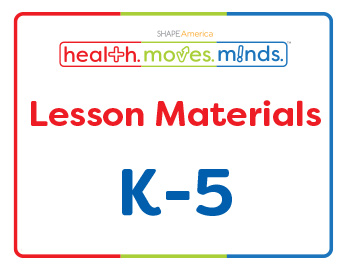 The following materials are used in the Being Mindful, Being Kind physical education lessons for grades 3-5. This includes:
Emoji Rating Scale- All lessons
Exit Slip Lesson 1
H.A.L.T.E.D. Letter Cards - Lesson 2 (grades 3-5)
Challenge Cards - Lesson 4 (grades 3-5)
health. moves. minds. Station Cards - Lesson 4
health. moves. minds. Station Cards Template - Lesson 4
Assessment sheets - Lesson 4