Fundraising - Planning
Random Acts of Kindness Week Activity Calendars Now Available!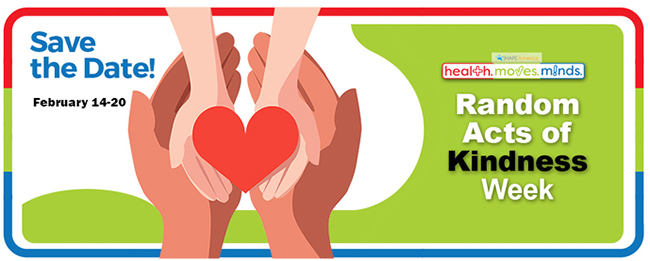 Teacher / School Getting Started Guide
Host a Virtual health. moves. minds. Fundraiser Guide & Template
Virtual Celebratory Events Guide
Host an "Unplugged" Fundraising Event!
Host a Kindness Themed Fundraising Event!
Plan Your Event in 5 Weeks or Less
Q&A Webinar: Holding a Successful health. moves. minds. Event
Celebratory Events & School-Wide Engagement Ideas
Justification Toolkit
Create a Linked Facebook Fundraiser
Parent Quick Start
Event Power Packet
Choose How You Fundraise Guide
Charity Consent Form
Communication & Outreach Tools
In the Zone Newsletter
This newsletter includes health. moves. minds.® program tips and at-home activities — as well as success stories from teachers who have implemented the program in their school.